Optical store in New Rochelle
Dr. Chris DiGiorgio owns an
optical store in New Rochelle
that carries a wide range of optical goods and glasses. Our contact lenses, frames and eyeglasses are all made from the highest quality materials. Ask us how we can help you find the right kind of frames for your face. Our optical store in New Rochelle offers the best in high end eyeglasses, sunglasses and contact lenses. Our fully staffed optical store technicians can help you find the perfect eyewear and schedule you for a contact lens exam and fitting at our optical store.
Our optical store in New Rochelle offers the top in name brands and prices, so there's something for everyone. Our opticians are friendly and knowledgeable and here to answer all your questions regarding eyewear, contact lenses and our eye care services. We carry hard and soft lenses as well as multifocal contact lenses. Multifocal contact lenses allow wearers to wear their lenses longer and without the sacrifice of comfort. These lenses provide balanced and clear vision for near, far and in-between vision problems. We also offer hard contact lenses, better known as gas permeable or GP lenses. These lenses take longer to get used to, but offer a much sharper vision correction to patients.These types of lenses are good for patients who suffer from astigmatism or nearsightedness.
In addition to multifocal and hard contact lenses, we also offer soft contact lenses, our most popular. The most common types of lenses, soft contacts can be used for near and farsightedness and astigmatism. Our daily wear lenses can be used for up to 12 hours before being removed at night. Our extended wear contacts can be worn for longer periods of time, and our disposable contacts are disposable within a day. Call our
optical store in New Rochelle
today.
By Dr. Chris DiGiorgio
November 20, 2017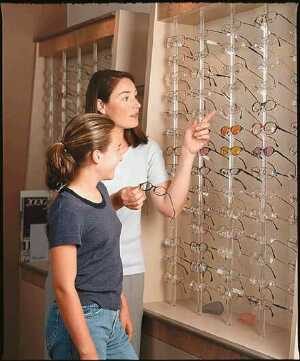 Blog Posts
Follow Us